The Economics Department at UCSD Began in 1964
We have grown a lot since then, now hosting a vibrant, cosmopolitan community of students, faculty and visiting scholars. Our students and faculty represent diverse backgrounds (79 countries in 2015/16), ethnicities, religions and identities, including many with a history of unequal treatment and disadvantage. We strive to provide a tolerant, inclusive and welcoming atmosphere.
Our 40 faculty examine everything from microeconomic and econometric theory (our two traditional fields of strength) to macroeconomics, development economics, public finance, international economics, environmental economics and labor economics. We provide a diverse and complete training for our students, as well as research at many of the frontiers of economic research.
Our courses are challenging and rigorous, but there is a return on investment: we graduate between eight and nine hundred students a year with Bachelors' degrees, many to great jobs and graduate schools, here in California and around the world. In addition, we graduate twenty or thirty PhD students a year, who either become professors themselves or go on to interesting careers in government or the private sector.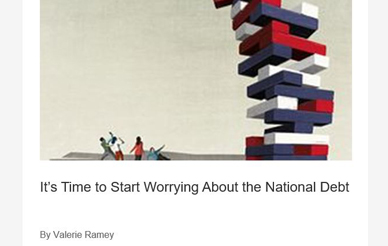 August 23, 2019
UCSD faculty member Valerie Ramey, freshly back from the 2019 Fed meeting at Jackson Hole, is reminding everyone of the size of the National Debt in an Op Ed in the Wall Street Journal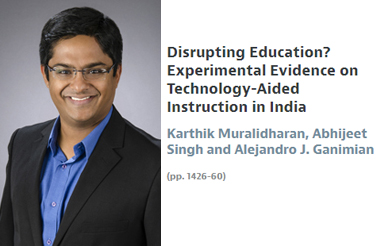 Apr 4, 2019
Randomized experiment in India shows that technology-aided after-school programs can sharply improve language and math scores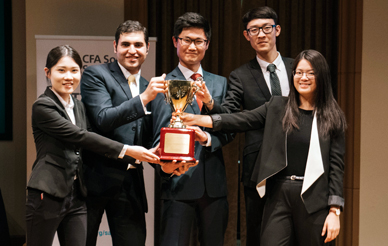 Mar 21, 2019
Team UCSD wins the CFA Institute Local Research Challenge for the 3rd year in a row!
Quick Links
IMVH
The Intermediate Microeconomics Video Handbook (IMVH) is a comprehensive set of course materials that can be utilized in a variety of ways by instructors and students in intermediate microeconomics courses and numerous undergraduate electives.
Give Back
As a UC San Diego Economics alum, you are among a group of people who truly understands the value of your degree, and the value of higher education. As part of this group, your gift – no matter how large or small – enhances the power and reach of our alumni each year.