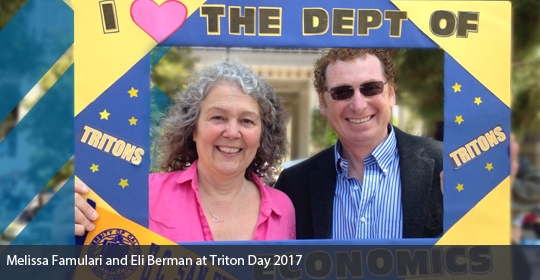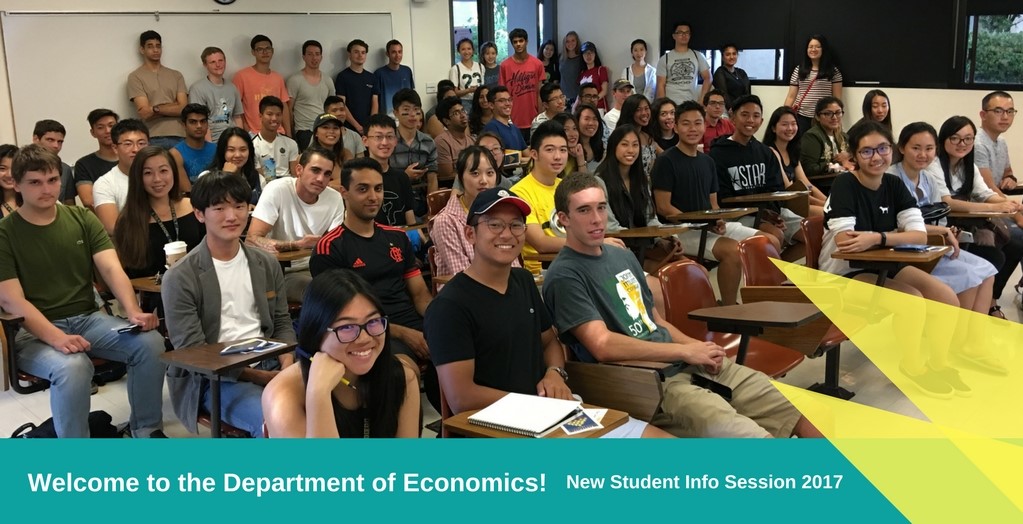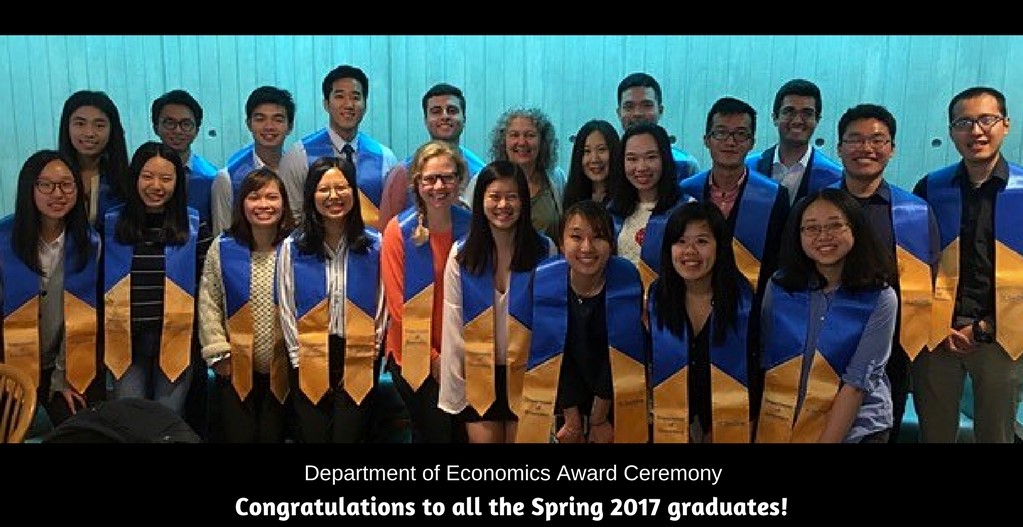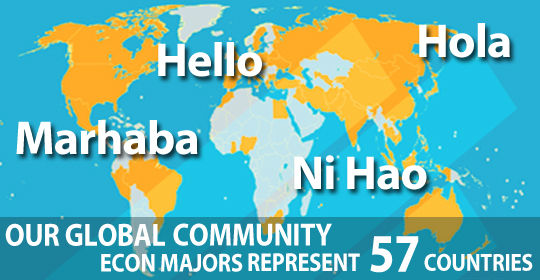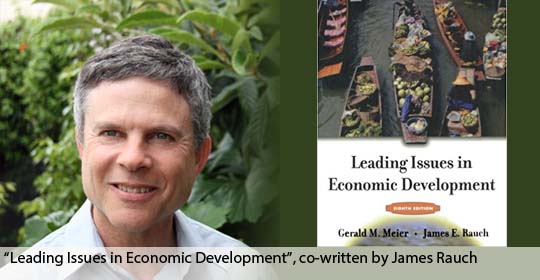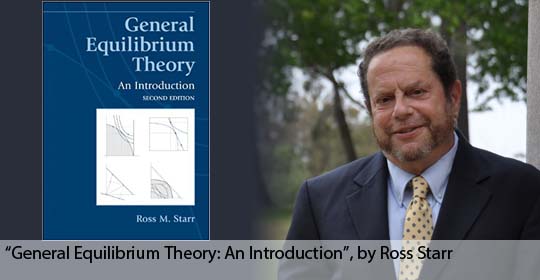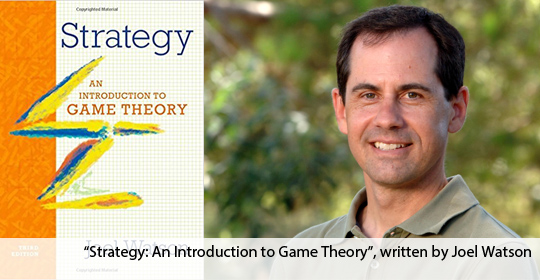 Attention: New Students: We are aware of the processing time pertaining to transcript validation and EASy requests. We are working to review and process EASy requests as quickly as possible. Please continue to monitor your UCSD email for updates. Thank you. 
About the Undergraduate Program
The strong mathematical background of UC San Diego undergraduates allows the Department of Economics to offer a rigorous undergraduate program that provides a strong foundation in quantitative data analysis (econometrics), and microeconomic theory to all our majors.
Welcome from the Department Chair
Faculty
The faculty, whose research has led the Department to be ranked the 14th best department by the most recent US World and News Report, all teach undergraduate courses. Additionally, several faculty have written undergraduate textbooks including Kate Antonovics (with Robert Frank & Ben Bernanke) on the next edition of "Principles of Economics;" James Rauch (with Gerald Meier), "Leading Issues in Economic Development;" Ross Starr, "General Equilibrium Theory: An Introduction;" and Joel Watson, "Strategy."
Meet your Instructors
Bachelor of Arts in Economics and Master of Public Policy (BA/MPP)
The BA/MPP is a five-year joint program with the Department of Economics and the UC San Diego School of Global Policy and Strategy. The program incorporates graduate-level coursework into the final undergraduate year of study for a Bachelor of Arts in Economics-Public Policy. The Master of Public Policy is awarded upon completion of an additional year of coursework as a matriculated graduate student at the school.
The curriculum is built around micro– and macro-economics and econometrics, economic policy analysis, public finance and taxation, the study of the politics of policymaking and implementation, law and regulation, institutional processes, the opportunity for the development of advanced training in hard skills such as GIS and remote sensing, and a full year of developing an expertise in at least one area of public policy.
Interested in learning more?  Visit the BA/MPP program site.  Applications are accepted during the spring quarter each year.
Other Helpful Links