Economics in Action
Recent articles, publications, and news items featuring Econ Department faculty, students, alumni, and staff.
---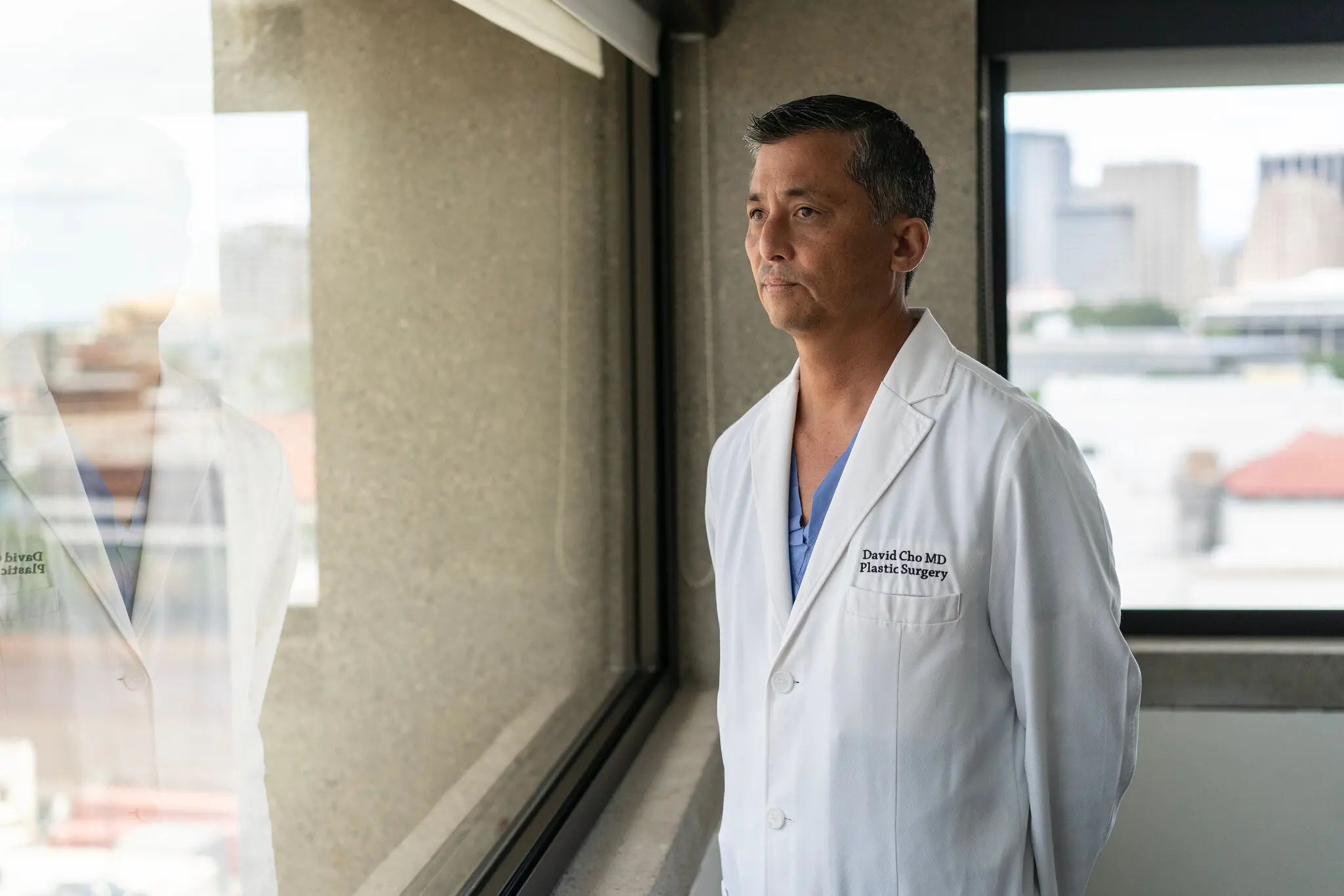 Honolulu Burn Unit Put to the Test by Fires on Maui
David C. Cho, an Economics alumnus of UC San Diego '97 and an MD UC San Diego '03, is a plastic surgeon working for the burn unit at Straub Medical Center in Honolulu who played a significant role in aiding numerous patients as a result of the Maui wildfire. 
---
Research Growth Tops $1.76B With Tremendous Portfolio of Discovery and Invention
Karthik Muralidharan of the Department of Economics and his team contributed to UC San Diego's ambitious research portfolio with a grant to generate evidence-based methods to improve education outcomes at scale in India.
---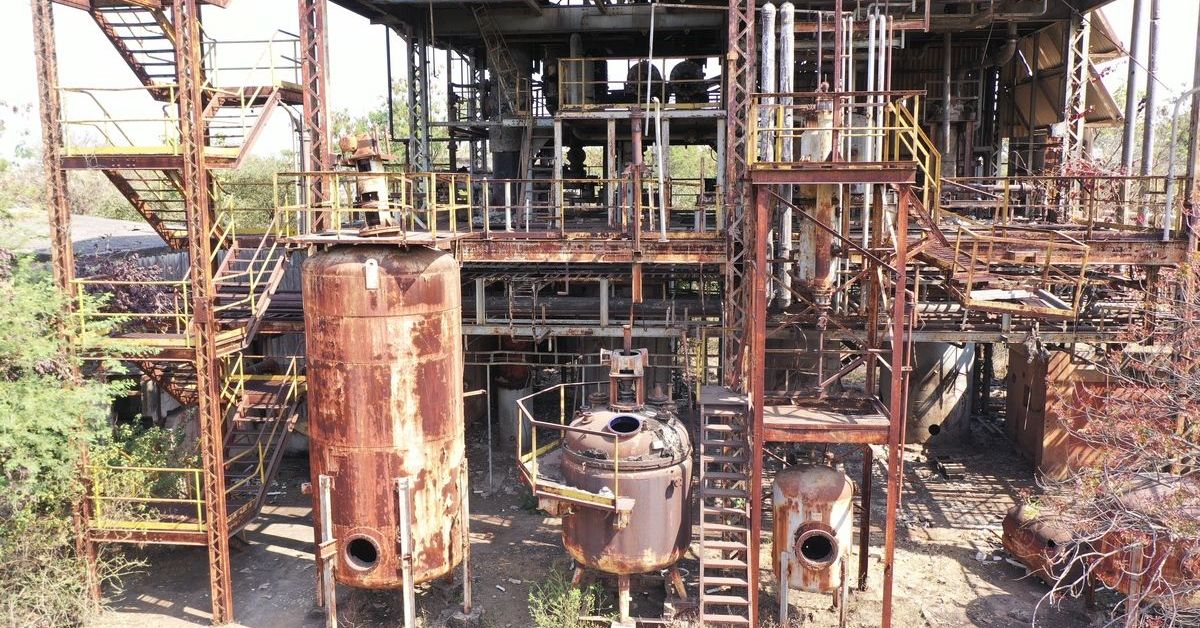 Industrial Disasters May Cause Higher Rates of Disability and Cancer for Future Generations
The Bhopal gas tragedy in India may have had a greater area of impact than previously believed – and a much longer time horizon. A study co-authored by Prashant Bharadwaj of Economics shows effects up to 62 miles away from one of the world's worst industrial disasters and multi-generational health impacts. The study was covered by NPR, Salon, Forbes and others.
---
It Will Cost Up to $21.5 Billion to Clean Up California's Oil Sites. The Industry Won't Make Enough Money to Pay For It. 
According to a recent Carbon Tracker study, ProPublica reports, "the cost of cleaning up California's onshore oil and gas industry will be triple the industry's projected profits." While there are inherent uncertainties in estimating future oil revenues, said Judson Boomhower of Economics, the report's estimates for environmental liabilities track with his own research. "It's a state in the twilight of its production period, and that means big liabilities," he said, adding that now is the time for regulators to prevent companies from off-loading their wells to "thinly capitalized firms" that cannot manage the clean-up. The investigative story was picked up by Popular Science, among many other outlets. 
---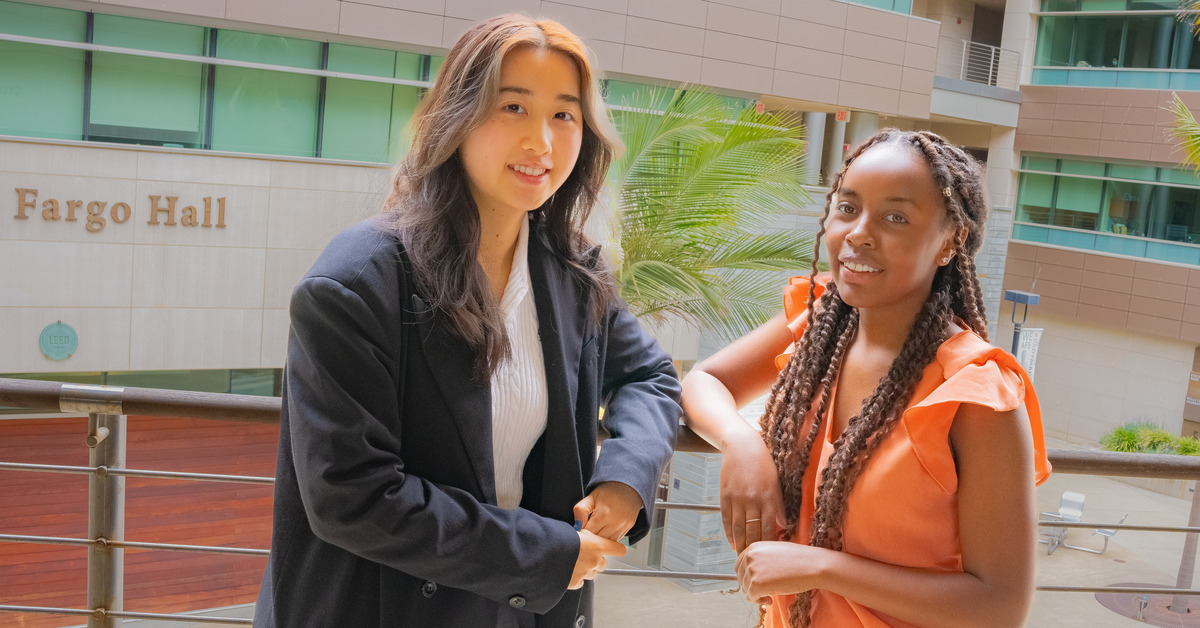 Serious Business: Expanding the Talent Pool for a More Inclusive Economy
The Department of Economics and the Rady School of Management have recently formed the Business and Economics Mentoring Program, which provides students with access to academic support, peer-to-peer mentoring, research opportunities and more. The program's goal is to expand the diversity of students in the Business Economics major that was launched in 2021. The story includes the perspectives of student mentor Andrea Lai, mentee Grace Njuguna and participating Economics faculty member Emanuel Vespa, as well as Julie Cullen, then chair of the Economics Department. 
---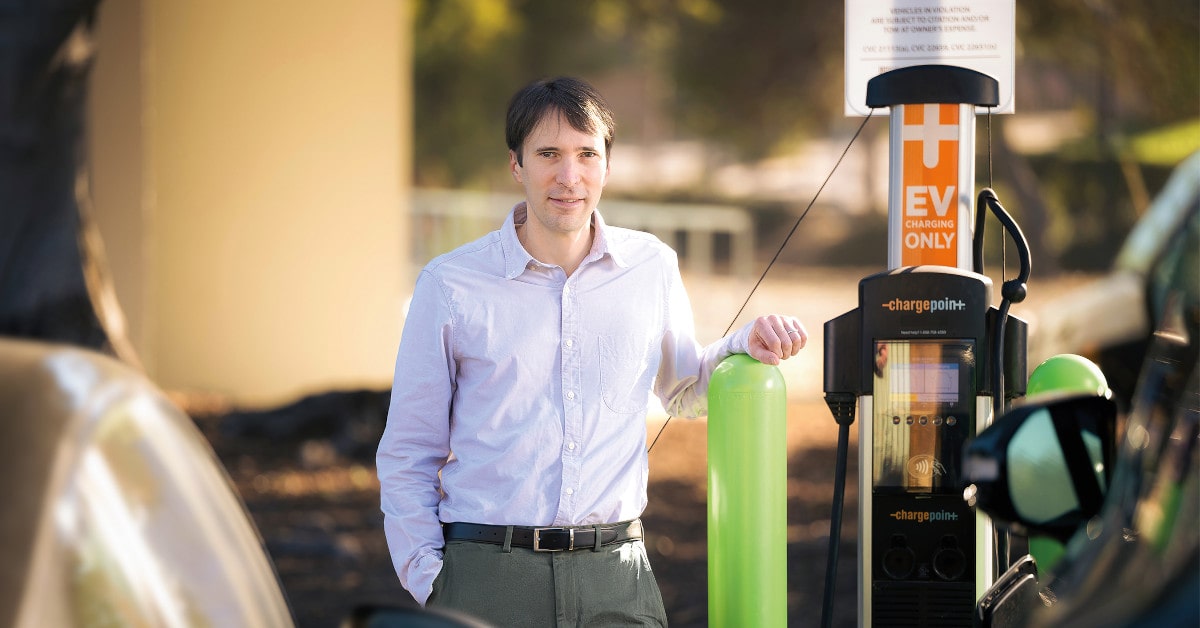 Car Talk
The world has 1.4 billion passenger vehicles. That's not planes or trains, buses, trucks or even motorbikes. It's automobiles. And while today's gas-powered cars are cleaner than they were decades ago, they still produce a tremendous amount of air pollution. Will zero-emission electric vehicles save the day? "Maybe," says Mark Jacobsen of Economics "but we're years away from a fully electric fleet." In the meantime, Jacobsen is working on ways to drive the most polluting cars off the roads – equitably.
---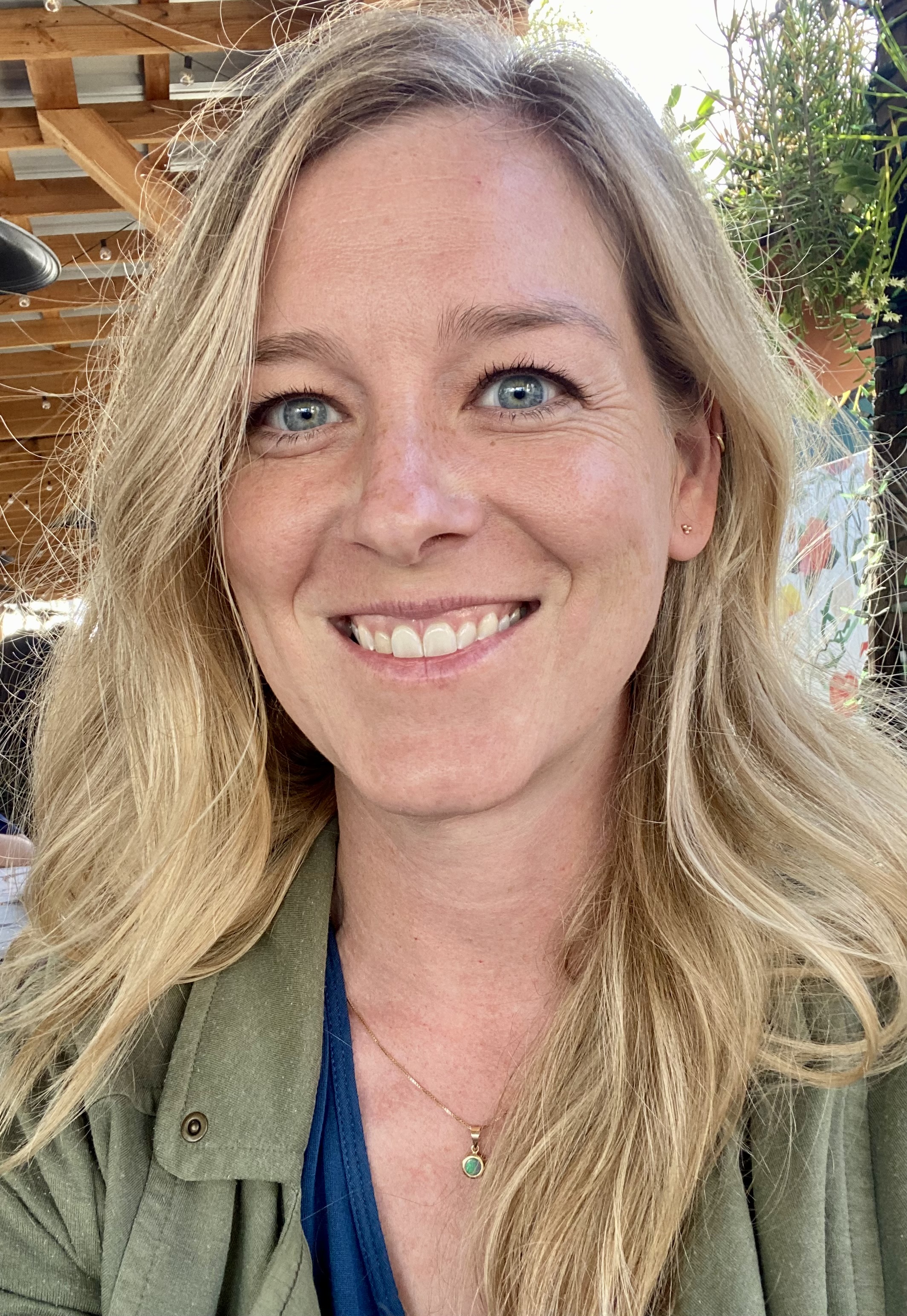 NSF CAREER Award
Congratulations to Sara Lowes of Economics on being selected for the National Science Foundation's most prestigious award for junior faculty. Lowes' CAREER grant will support four projects on one theme – that "insights from anthropology, culture and local context can help explain differences in development policy success across countries."
---
An Update on Housing Inflation in the Consumer Price Index
The White House Council of Economic Advisors cited two papers on housing demand by Johannes Wieland of Economics.
---
Can $4,000 Lift a Family Out of Poverty? New San Diego County Program Aims to Find Out
A federally funded San Diego County program operated by Jewish Family Service of San Diego will give a direct cash payment of $4,000 to 2,250 low-income San Diegans and no payment to another similar group. Researchers will then study the two groups and see how their financial pictures evolve over time. Jeffrey Clemens of Economics told the San Diego Union-Tribune that he's excited to learn of the local program as it presents a valuable learning opportunity. Pointing to Give Directly, a research and charity nonprofit co-founded by fellow UC San Diego economist Paul Niehaus, Clemens said that while the effect of cash transfers in lower-income countries has been studied and the results are promising, less is known about what happens in a higher income country like the United States. Separately, Clemens spoke with CNN and others about the possible economic fallout of the debt ceiling fight.
---
How the Migration of Southern Whites in the 20th Century Shaped America's Landscape
NPR's Michel Martin speaks to Samuel Bazzi of Economics and the School of Global Policy and Strategy about the lasting cultural and political impact of the northward movement of white Southerners in the early 20th century.
---
Stiff EPA Emission Limits to Boost US Electric Vehicle Sales 
Environmental economist Mark Jacobsen spoke with KPBS about the Biden administration proposing strict new automobile pollution limits that would require up to two-thirds of new vehicles sold in the U.S. to be electric by 2032, a nearly tenfold increase over current electric vehicle sales. Jacobsen said that the effects of this new proposal could greatly reduce the effects of climate change, especially if the country's electric grid is also decarbonized. It'll also improve the health of communities across the United States and in San Diego."
---
Economic Report of the President
Judson Boomhower and Valerie Ramey of Economics, as well as affiliated faculty Alexander Gelber, Joshua Graff Zivin and Allan Timmermann were among the UC San Diego scholars whose work was cited in the 2023 Economic Report of the President. 
---
Two Transformative Campus Projects Get the Green Light 
The UC Board of Regents approved two key campus projects during the March meeting: Triton Center, a new integrated central hub for student support, and Ridge Walk North Living and Learning Neighborhood, which will include a new building for the Department of Economics. Construction on both projects is anticipated to start this summer. 
---
Here's How San Diego County Spent $1.4 Billion in COVID-19 Aid, and What It Could Mean for the Future
Jeffrey Clemens of Economics weighs in, in the Union-Tribune, with analysis of U.S. Treasury data on COVID-19 aid to state and local governments that he compiled and studied.
---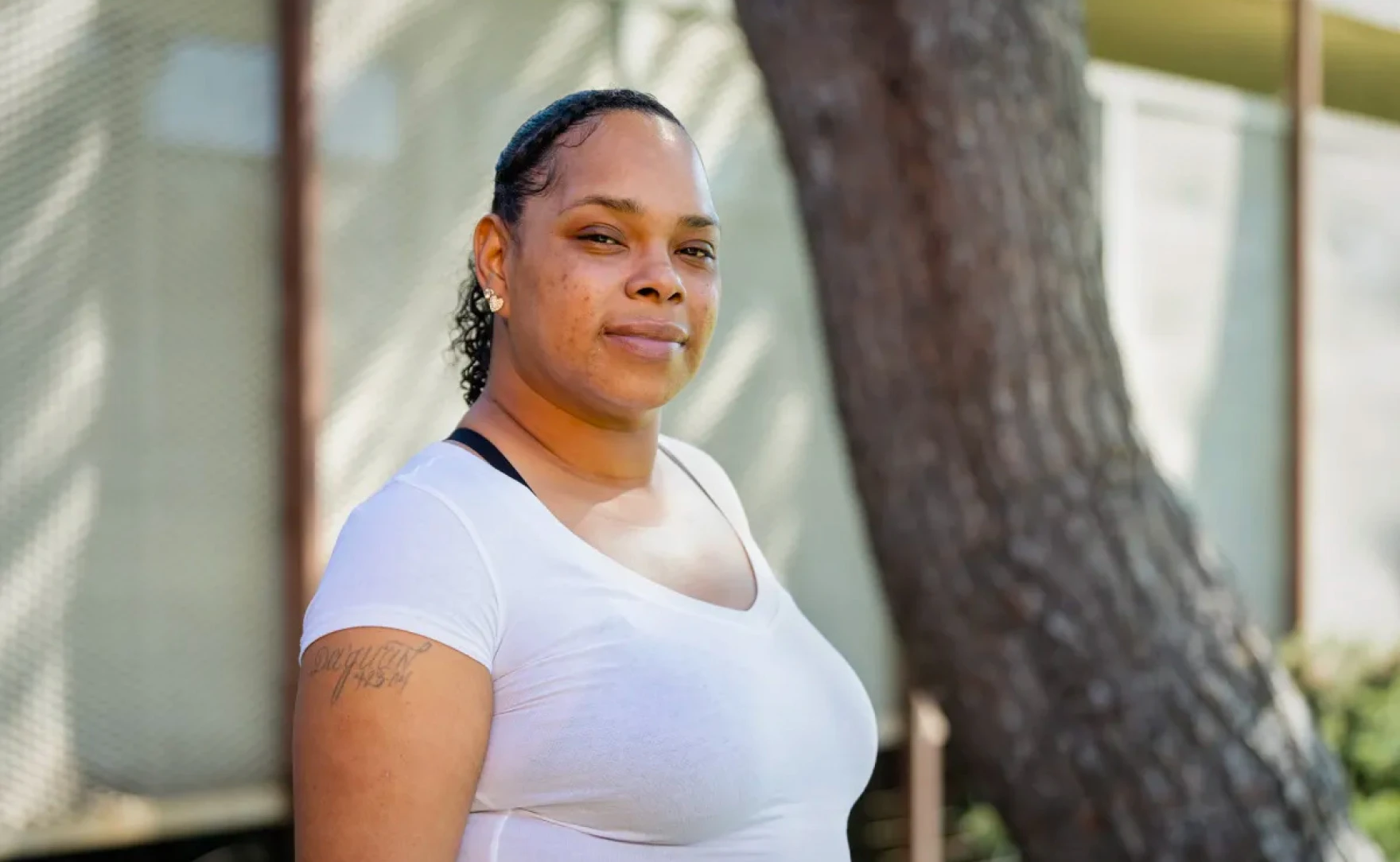 Helping the 'Unbanked'
As California mulls entering the banking business to serve disadvantaged consumers, KPBS sought out the expertise of economist James Hamilton. "Where a public bank gets its money to lend and how transparent it is will be important," Hamilton said. "A public banking system could mask lending practices that deserve public oversight."
---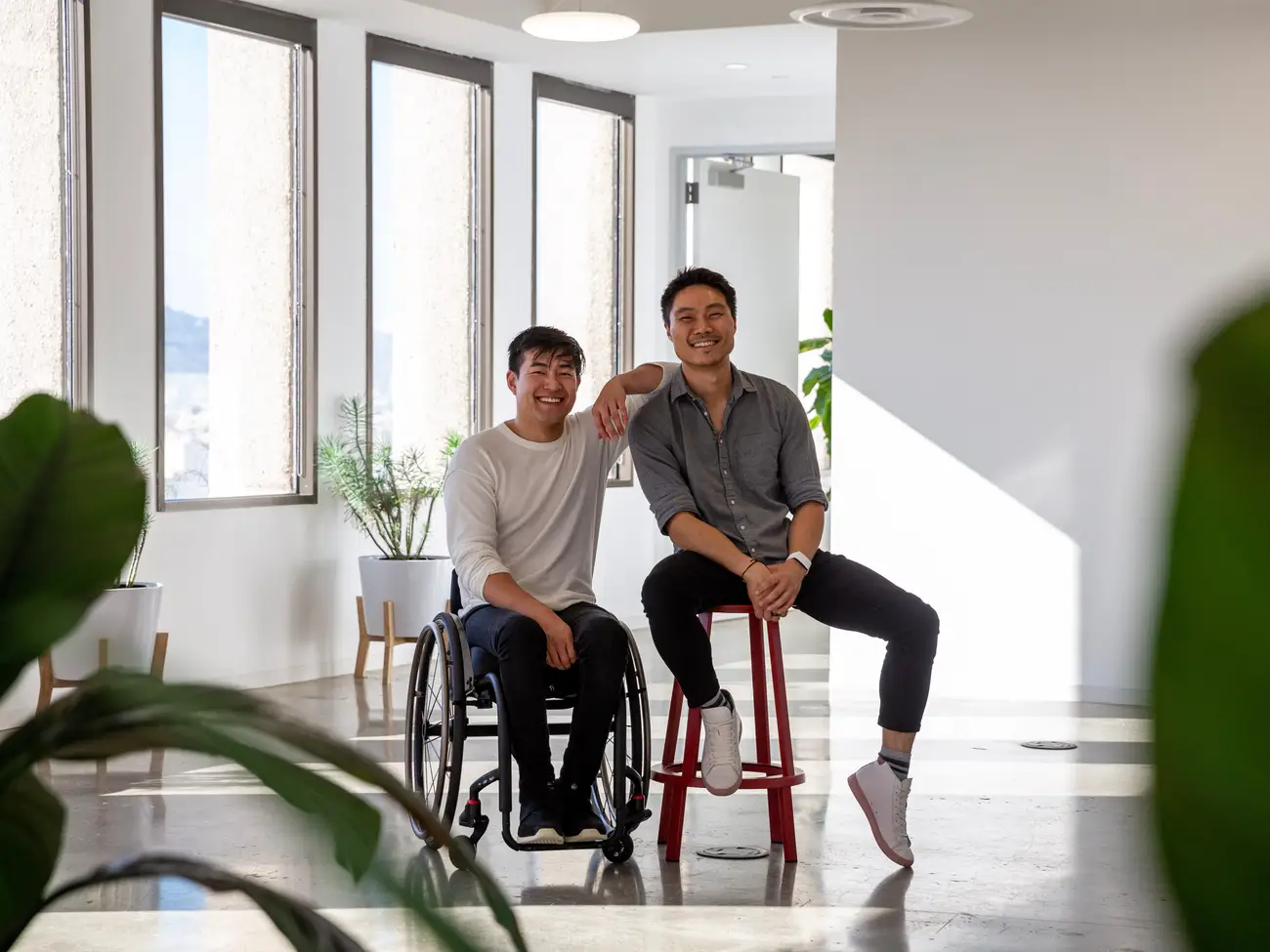 2 College Friends Created Energy Gum and Mints That Got The Attention of Kevin O'Leary and Robert Herjavec on 'Shark Tank.
Alumni and friends Kent Yoshimura (Cognitive Science) and Ryan Chen (Economics and Chemistry) came up with the idea of making caffeinated gum in 2013 and co-founded Neuro in 2015. In 2020, they appeared on "Shark Tank" and gained the support of two sharks that helped them grow their business, Business Insider reports. Yoshimura, 34, and Chen, 33, met at UC San Diego. There's also a campus profile about the pair. 
---
America's Other Great Migration
The Economist reports on research co-authored by economist Samuel Bazzi of the School of Global Policy and Strategy and the Department of Economics, showing how white migrants from America's South between 1900 and 1940 turned politics rightwards in the areas where they migrated.
---
Are Companies More Likely to Fire Older Workers in Mass Layoffs?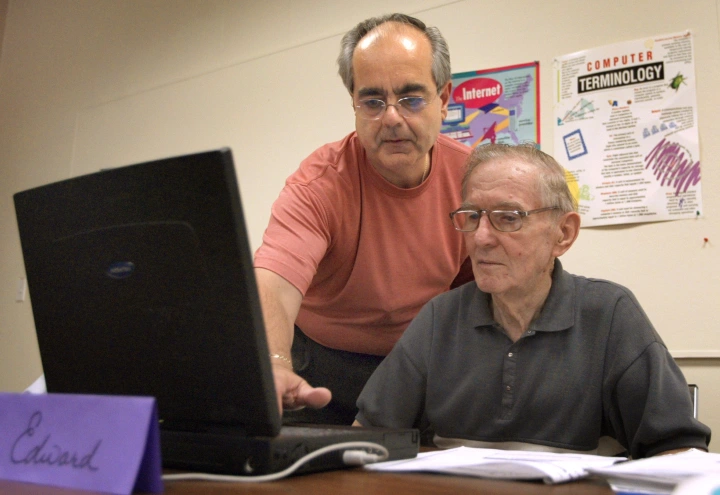 A Marketplace report on whether older workers are more vulnerable during times of economic uncertainty includes research co-authored by  Gordon Dahl of Economics – a working paper from the National Bureau of Economic Research that looks at age-discrimination charges filed with the Equal Employment Opportunity Commission between 2005 and 2015. Dahl and his co-author find that not only does the number of cases filed go up in a poor economy but also, importantly, the number of meritorious cases.
---
Will California Continue to See a Population Decrease? San Diego Leaders Discuss
California's population shrank by more than half a million people during the first two years of the pandemic. Can we expect this trend to continue? As part of the San Diego Union-Tribune's Econometer panel,  James Hamilton of Economics said: "The high cost of housing, taxes, traffic congestion, and burdens of running a business in California have been leading people and businesses to relocate to states like Texas and Florida. California could fix all these problems. But until we do, I don't expect population growth to return to its historical pace." Hamilton was also part of the Econometer panel debating whether tipping has gotten out of control. 
---
Why Republican-Leaning Areas Saw a Rise in Births After Trump's Election
A study co-authored by  Gordan Dahl of Economics suggests that increased economic optimism among Republicans motivated them to have more children relative to Democrats. "The size of the change is equivalent to changes in birth rates that occur after economic shocks or in response to policies designed to affect birth rates." Reported by SWNS, the story was picked up by the Sacramento Bee, the Independent in the U.K, (linked above)  and  Yahoo! Finance, among other outlets. 
---
Brazil's Economic Challenges Are Again Lula's to Tackle – This Time Around They're More Daunting
Having studied Brazil in their economic research, and having lived in the country for several years by birth or by choice,  Marc-Andreas Muendler of Economics and doctoral candidate  Carlos Góes argue in an article for The Conversation that it will not be easy for Luiz Inácio Lula da Silva – now in his third term as president of Brazil – to fulfill the economic promises he made on the campaign trail. 
---
Econometer: Should Businesses Pause Advertising on Twitter?  
T witter has had a rough time under Elon Musk's new ownership, and some large companies have stopped advertising on the platform, citing a rise in hate speech and misinformation.  James Hamilton   of Economics comments on the matter as a member of the  San Diego Union-Tribune's Econometer panel, stating "I'm deeply troubled by the fragmentation of America into isolated groups who won't talk with or listen to each other. … The suggested boycott of Twitter is not about hate speech. It's a coordinated effort by those in power to bring Elon Musk down." The piece also appeared in the  Kansas City Star . Another  Econometer article  asked whether U.S. viewership of the World Cup might exceed the Super Bowl in 2026 and Hamilton says he doesn't think so.  
---
Tackling Sexual Harassment Could Bring Sizeable Economic Dividends  

"Five years after the MeToo movement gripped the world, the problem of sexual harassment continues to dog the economics profession," reports the Economist. The story cites research by UC San Diego economist  Gordon Dahl   and Matthew Knepper of the University of Georgia showing that workers' fears of being unemployed may help drive underreporting. Dahl and Knepper's study also shows the way to possible solutions: They find that before unemployment benefits were cut in North Carolina in 2013, workers were more likely to report harassment.
---
VoxDev's Most-Read Article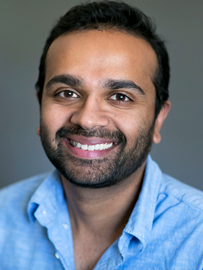 Prashant Bharadwaj  of Economics is co-author, along with a Stanford colleague, of VoxDev's most-read article, " Drawing the  Line: The Short- and Long-term Consequences of Partitioning India."
---
Reversing Losses in Learning After Covid
Karthik Muralidharan  of Economics writes in the Hindustan Times (linked above) about his working paper investigating COVID-19 learning loss and recovery in India. Muralidharan elaborates on the different avenues to reverse the loss, such as keeping schools open and advocating for after-school programs that can aid marginalized students. The research was also featured in  The Hindu . 
---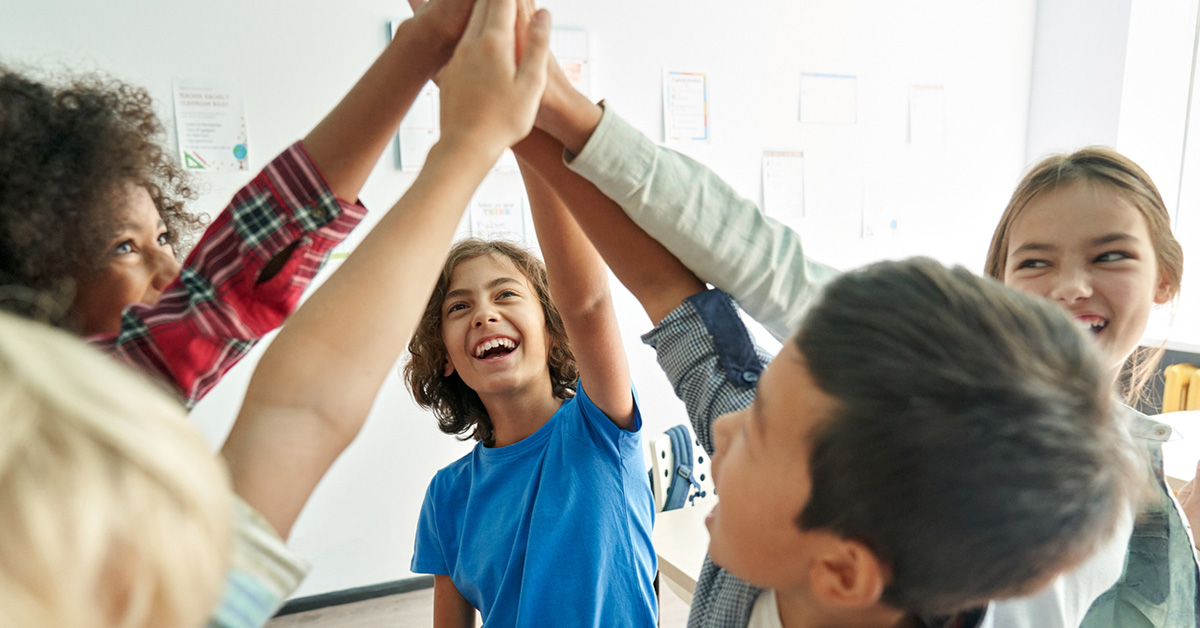 California Team to Uncover Pandemic Impact on PreK-12 Students
UC San Diego economist Julian Betts is co-PI on a study of pandemic recovery and equitable outcomes across 1,000 school districts in the state. The effort is in collaboration with the Public Policy Institute of California, UC Berkeley School of Education and California Department of Education.
---
Math to Make a Difference
A myth-busting Q&A with Economics Department Chair  Julie Cullen about the field and its future. 
---
Econ Alum Wins Heinz Award
Economics alumnus  Rhett Ayers Butler '99, founder and CEO of the environmental nonprofit news platform Mongabay, has won the 2022 Heinz Award for the Environment.
---
Kroner Center to Strengthen and Protect Retiree Investments
Economics alumnus  Kenneth Kroner and his wife, Jennifer, have pledged $5 million to establish the Kroner Center for Financial Research. Co-directed by Graham Elliott of Economics, the center is the only research center of its kind – linking major asset owners around the world with the academic economics and finance community.
---
---
---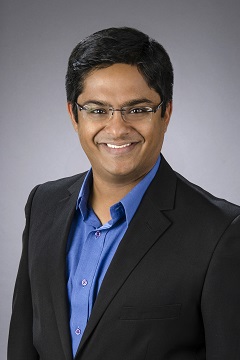 One of '100 Most Influential Academics in Government'
Apolitical's list includes Karthik Muralidharan of Economics who is celebrated for research to enhance the efficacy of government expenditure in the social sector.
---
Inflation Inequality
Economics graduate student  Jacob Orchard writes in The Conversation about how the poorest Americans are hit hardest by soaring prices on necessities.
---
Remote Work Drove Over 60% of House-Price Surge, Fed Study Finds
Bloomberg News reports on research co-authored by Johannes Wieland of Economics and a colleague from the Federal Reserve Bank of San Francisco. The research also caught the attention of  New York Times' columnist Paul Krugman.
---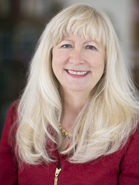 The 8 Economists Who Decide If the U.S. Is in a Recession
Hint: Our own Valerie Ramey is among them, the Washington Post reports.
---
Why Billionaires Are Donating Millions to This Nonprofit That Gives Cash to the Poor
Forbes presents an extensive story on the nonprofit GiveDirectly, co-founded by  Paul Niehaus of Economics. 
---
Did the Federal Reserve Make the Right Call Increasing Interest Rates?
James Hamilton  weighs in as a member of the San Diego Union-Tribune's Econometer panel.
---
California's Wildfire Building Codes Make Newer Homes Less Likely to Burn
Marketplace features the research of economist  Judson Boomhower on the protective effects of wildfire building codes on new homes. Remarkably, Boomhower's research also shows that the codes also protect older neighboring homes.
---
The Resilience of State and Local Government Budgets in the Pandemic
Jeffrey Clemens recently published an Econofact memo describing his research on the unexpected stability of state and local governments' budgets.
---
What If TV Isn't Bad for Us?
Gordon Dahl of Economics is featured in a "Freakonomics, M.D." podcast where he speaks about his research from 2009 on the surprising correlation between consuming violent media and a decrease (not increase) in acts of violent crime.
---
Welcome, Juan Herreno, December 2021
Welcome, Steve Wu, December 2021
Graham Elliott elected Fellow of the Econometric Society, September 2021
Graham Elliott named the Sir Clive W. J. Granger Endowed Chair in Econometrics, July 2021
Welcome, Emanuel Vespa, November 2020
Read a collection of Tributes to Distinguished Professor, Emeritus, Mark Machina, November 2020
Welcome, Fabian Trottner, October 2020
Welcome, Denis Shishkin, September 2020
Welcome, Sara Lowes, August 2020
Welcome, Fabian Eckert, August 2020
Welcome, David Arnold, August 2020
Message from the Chair, June 2020
Valerie Ramey awarded 2020 R.K. Cho Economics Prize, May 2020
Valerie Ramey named one of Worth Magazine's 16 Powerhouse Female Economists, May 2019
Team UCSD wins the the CFA Institute Local Research Challenge for the 3rd year in a row, Mar 2019
Songzi Du, Econometrica, May 2021
Sara Lowes, American Economic Review, April 2021
Isabel Trevino, Econometrica, Jan 2020
Karthik Muralidharan, American Economic Review, Apr 2019
Johannes Wieland, American Economic Review, Feb 2019
Judson Boomhower, American Economic Review, Feb 2019
Julian Betts, Public Policy Institute of California, Jan 2019
Follow @UCSDEcon