Economics in Action
Recent articles, publications, and news items featuring Econ Department faculty, students, alumni, and staff.
---
Are Companies More Likely to Fire Older Workers in Mass Layoffs?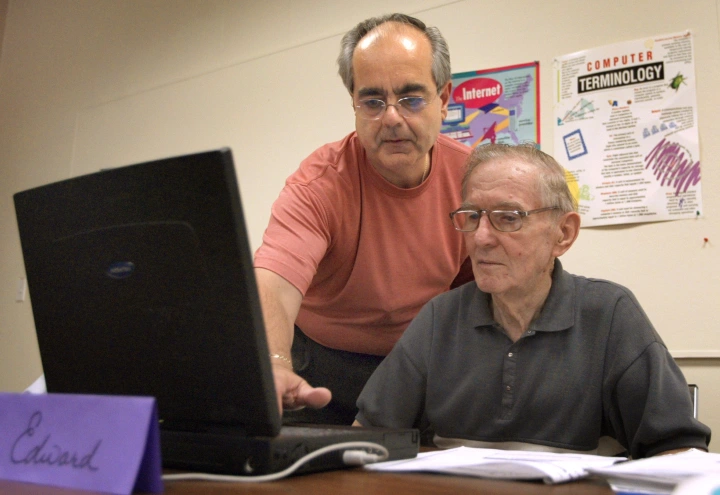 A Marketplace report on whether older workers are more vulnerable during times of economic uncertainty includes research co-authored by  Gordon Dahl of Economics – a working paper from the National Bureau of Economic Research that looks at age-discrimination charges filed with the Equal Employment Opportunity Commission between 2005 and 2015. Dahl and his co-author find that not only does the number of cases filed go up in a poor economy but also, importantly, the number of meritorious cases.
---
Will California Continue to See a Population Decrease? San Diego Leaders Discuss
California's population shrank by more than half a million people during the first two years of the pandemic. Can we expect this trend to continue? As part of the San Diego Union-Tribune's Econometer panel,  James Hamilton of Economics said: "The high cost of housing, taxes, traffic congestion, and burdens of running a business in California have been leading people and businesses to relocate to states like Texas and Florida. California could fix all these problems. But until we do, I don't expect population growth to return to its historical pace." Hamilton was also part of the Econometer panel debating whether tipping has gotten out of control. 
---
Why Republican-Leaning Areas Saw a Rise in Births After Trump's Election
A study co-authored by  Gordan Dahl of Economics suggests that increased economic optimism among Republicans motivated them to have more children relative to Democrats. "The size of the change is equivalent to changes in birth rates that occur after economic shocks or in response to policies designed to affect birth rates." Reported by SWNS, the story was picked up by the Sacramento Bee, the Independent in the U.K, (linked above)  and  Yahoo! Finance, among other outlets. 
---
Brazil's Economic Challenges Are Again Lula's to Tackle – This Time Around They're More Daunting
Having studied Brazil in their economic research, and having lived in the country for several years by birth or by choice,  Marc-Andreas Muendler of Economics and doctoral candidate  Carlos Góes argue in an article for The Conversation that it will not be easy for Luiz Inácio Lula da Silva – now in his third term as president of Brazil – to fulfill the economic promises he made on the campaign trail. 
---
Econometer: Should Businesses Pause Advertising on Twitter?  
T witter has had a rough time under Elon Musk's new ownership, and some large companies have stopped advertising on the platform, citing a rise in hate speech and misinformation.  James Hamilton   of Economics comments on the matter as a member of the  San Diego Union-Tribune's Econometer panel, stating "I'm deeply troubled by the fragmentation of America into isolated groups who won't talk with or listen to each other. … The suggested boycott of Twitter is not about hate speech. It's a coordinated effort by those in power to bring Elon Musk down." The piece also appeared in the  Kansas City Star . Another  Econometer article  asked whether U.S. viewership of the World Cup might exceed the Super Bowl in 2026 and Hamilton says he doesn't think so.  
---
Tackling Sexual Harassment Could Bring Sizeable Economic Dividends  

"Five years after the MeToo movement gripped the world, the problem of sexual harassment continues to dog the economics profession," reports the Economist. The story cites research by UC San Diego economist  Gordon Dahl   and Matthew Knepper of the University of Georgia showing that workers' fears of being unemployed may help drive underreporting. Dahl and Knepper's study also shows the way to possible solutions: They find that before unemployment benefits were cut in North Carolina in 2013, workers were more likely to report harassment.
---
VoxDev's Most-Read Article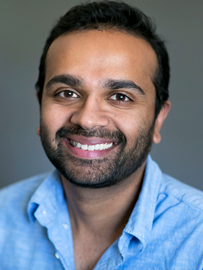 Prashant Bharadwaj  of Economics is co-author, along with a Stanford colleague, of VoxDev's most-read article, " Drawing the  Line: The Short- and Long-term Consequences of Partitioning India."
---
Reversing Losses in Learning After Covid
Karthik Muralidharan  of Economics writes in the Hindustan Times (linked above) about his working paper investigating COVID-19 learning loss and recovery in India. Muralidharan elaborates on the different avenues to reverse the loss, such as keeping schools open and advocating for after-school programs that can aid marginalized students. The research was also featured in  The Hindu . 
---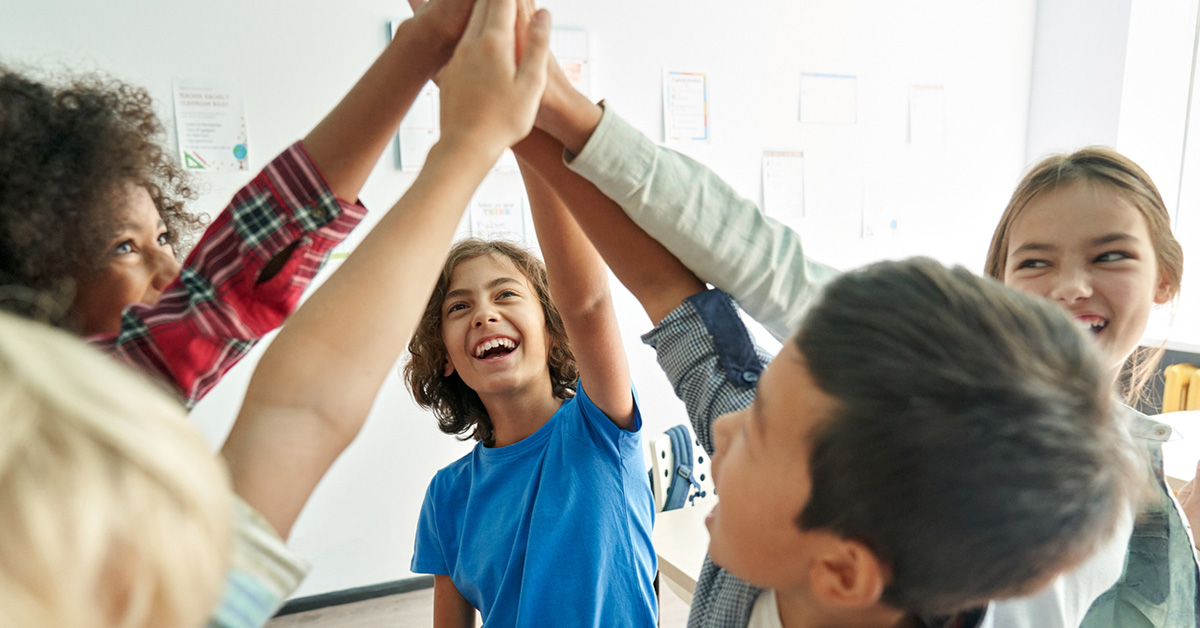 California Team to Uncover Pandemic Impact on PreK-12 Students
UC San Diego economist Julian Betts is co-PI on a study of pandemic recovery and equitable outcomes across 1,000 school districts in the state. The effort is in collaboration with the Public Policy Institute of California, UC Berkeley School of Education and California Department of Education.
---
Math to Make a Difference
A myth-busting Q&A with Economics Department Chair  Julie Cullen about the field and its future. 
---
Econ Alum Wins Heinz Award
Economics alumnus  Rhett Ayers Butler '99, founder and CEO of the environmental nonprofit news platform Mongabay, has won the 2022 Heinz Award for the Environment.
---
Kroner Center to Strengthen and Protect Retiree Investments
Economics alumnus  Kenneth Kroner and his wife, Jennifer, have pledged $5 million to establish the Kroner Center for Financial Research. Co-directed by Graham Elliott of Economics, the center is the only research center of its kind – linking major asset owners around the world with the academic economics and finance community.
---
---
---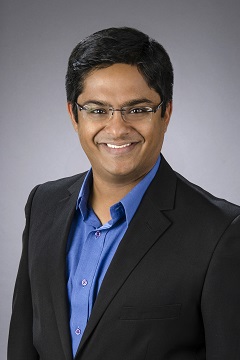 One of '100 Most Influential Academics in Government'
Apolitical's list includes Karthik Muralidharan of Economics who is celebrated for research to enhance the efficacy of government expenditure in the social sector.
---
Inflation Inequality
Economics graduate student  Jacob Orchard writes in The Conversation about how the poorest Americans are hit hardest by soaring prices on necessities.
---
Remote Work Drove Over 60% of House-Price Surge, Fed Study Finds
Bloomberg News reports on research co-authored by Johannes Wieland of Economics and a colleague from the Federal Reserve Bank of San Francisco. The research also caught the attention of  New York Times' columnist Paul Krugman.
---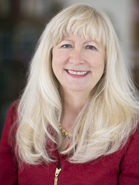 The 8 Economists Who Decide If the U.S. Is in a Recession
Hint: Our own Valerie Ramey is among them, the Washington Post reports.
---
Why Billionaires Are Donating Millions to This Nonprofit That Gives Cash to the Poor
Forbes presents an extensive story on the nonprofit GiveDirectly, co-founded by  Paul Niehaus of Economics. 
---
Did the Federal Reserve Make the Right Call Increasing Interest Rates?
James Hamilton  weighs in as a member of the San Diego Union-Tribune's Econometer panel.
---
California's Wildfire Building Codes Make Newer Homes Less Likely to Burn
Marketplace features the research of economist  Judson Boomhower on the protective effects of wildfire building codes on new homes. Remarkably, Boomhower's research also shows that the codes also protect older neighboring homes.
---
The Resilience of State and Local Government Budgets in the Pandemic
Jeffrey Clemens recently published an Econofact memo describing his research on the unexpected stability of state and local governments' budgets.
---
What If TV Isn't Bad for Us?
Gordon Dahl of Economics is featured in a "Freakonomics, M.D." podcast where he speaks about his research from 2009 on the surprising correlation between consuming violent media and a decrease (not increase) in acts of violent crime.
---
Welcome, Juan Herreno, December 2021
Welcome, Steve Wu, December 2021
Graham Elliott elected Fellow of the Econometric Society, September 2021
Graham Elliott named the Sir Clive W. J. Granger Endowed Chair in Econometrics, July 2021
Welcome, Emanuel Vespa, November 2020
Read a collection of Tributes to Distinguished Professor, Emeritus, Mark Machina, November 2020
Welcome, Fabian Trottner, October 2020
Welcome, Denis Shishkin, September 2020
Welcome, Sara Lowes, August 2020
Welcome, Fabian Eckert, August 2020
Welcome, David Arnold, August 2020
Message from the Chair, June 2020
Valerie Ramey awarded 2020 R.K. Cho Economics Prize, May 2020
Valerie Ramey named one of Worth Magazine's 16 Powerhouse Female Economists, May 2019
Team UCSD wins the the CFA Institute Local Research Challenge for the 3rd year in a row, Mar 2019
Songzi Du, Econometrica, May 2021
Sara Lowes, American Economic Review, April 2021
Isabel Trevino, Econometrica, Jan 2020
Karthik Muralidharan, American Economic Review, Apr 2019
Johannes Wieland, American Economic Review, Feb 2019
Judson Boomhower, American Economic Review, Feb 2019
Julian Betts, Public Policy Institute of California, Jan 2019
Follow @UCSDEcon