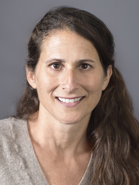 858-534-7040
ECON 319
9500 Gilman Dr. #0508
La Jolla , CA 92093-0508
Profile
Research Information
Miscellaneous Information
Profile

Type: Faculty

Name: Julie Cullen

Title: Professor & Chair, Department of Economics

Degree: Ph.D.

Degree From: Massachusetts Institute of Technology

Degree Year: 1997
Research Information

Fields of Research: Public Economics 

Research Interest: Economics of Education, Social Insurance, Fiscal Federalism

Research Statement: Julie Cullen is an empirical public finance researcher who has analyzed institutional and individual behavioral responses to a wide range of public interventions and programs, including unemployment insurance, disability insurance, and the federal income tax system. She has particular expertise on topics within elementary and secondary education finance and policy. Her work in this area includes studies on local responses to state grants, gaming induced by school accountability, and the impact of school choice on student outcomes.
Miscellaneous Information