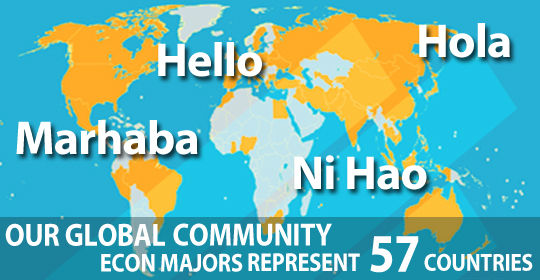 International Students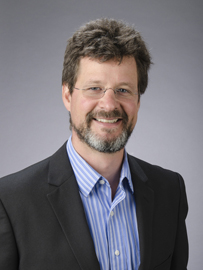 Economics is the most popular major among international students at UCSD. We strive to provide a welcoming, cosmopolitan environment for international students, who come from fifty-seven different countries. 
The rigor of our programs endows you with the strong academic background for a successful professional career. In addition, at the UC San Diego Career Center, and in the economics department (through our EconBlog), we work to connect you with internship and employment opportunities to enrich your education and start building a professional network.
For international students holiding  F-1 visas, all  three of our rigorous majors (Economics, Business Economics, Management Science (major has sunset as of WI22) and Joint Math/Econ), offer especially valuable work visa options in the United States, because these majors are considered STEM fields (STEM stands for Science, Technology, Engineering and Mathematics).
-Marc Muendler, Professor
OPT Advantage
As an F-1 visa holder, before or after graduation you can engage in Optional Practical Training (OPT). OPT is a type of employment authorization. It allows our economics majors to pursue a 12-month period of work experience in economics; and OPT allows both our management science and our joint economics/mathematics majors to pursue an additional 24-month period of work experience (for a total of 36 months) in management, finance, economics or mathematics under a specific extension rule for STEM fields. You can use the OPT authorization for a paid position located on-campus or off-campus.
Please contact an international student advisor to determine whether you should pursue such a paid position before (Pre-Completion OPT) or after (Post-Completion OPT) completion of your course requirements, or both. If you use OPT for work time prior to graduation, the total number of OPT months past graduation will be reduced by the number of months that you used before.
International Student Employment & Career Resources
Find information about jobs and employment while you're at UC San Diego, and learn about career options after you graduate. Sign up for an employment workshop, presented by Career Services and the International Students and Programs Office.
Visit iemployment.ucsd.edu for more!
Three and Four Year Academic Plans
Visit http://plans.ucsd.edu for an interactive academic planning tool to help you find paths to finishing your degree in four years, or even three!
Questions?
Check out our FAQ page, or our Virtual Advising Center (for currently registered students), or email (prospective students).
Questions about the student experience? Connect with a current student in our Undergraduate Economic Society (UES) by email, at ues.ucsd.edu, or on Facebook.